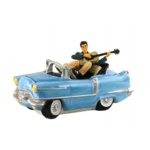 ALL ELVIS LIMITED EDITION COLLECTIBLES - Let's Rock and ROLL!

READY SET GO - TRAVEL NECESSITIES AND MORE Planning A Trip???? CHECK THIS SITE FIRST

Click Here To Claim $30.00 FREE
BARTH ELECTRONICS Electronics for your Home Or Office

VISIT TODAYBest Deals Found Here
Our On-Line AUCTIONS at E-BAY
- WE ARE PROUD TO ANNOUNCE OUR 'RED' STAR PERFORMANCE AWARD! FROM E-BAY!
LUXURY ABOUNDS GIFTS Eclectic Selection of High Quality Name Brand Items
GRANDMA'S TOY SHOPPE Beanies, Pokeman, toys, games ...more!


---
Bears Bunnies and Country Crafts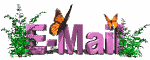 mybeauties@attbi.com
19325 Wedgewood Drive
South Bend, IN 46637
United States

This page was created and is maintained by Mary Kay Barth Owner of Bears Bunnies and Country Crafts and it's affiliates. Copyright Bears Bunnies and Country Crafts/Mybeauties 1996-2002 All Rights Reserved
Site Up-dated MARCH 2002
Thank you for stopping...come back soon!