Click on the Selection You would like to View NEW ITEMS JUST ADDED AT FOUR NEW STORES!

Beanie Babies, Attic Treasures and More

Get All Shook up at our ALL NEW ** ALL ELVIS *** Collectible Shop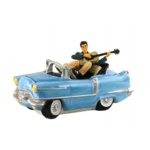 Click here for EVERYTHING ELVIS!!!!

Barth Electronics Computers, TV's, MORE

Grandma's Toy Shoppe Beanies, Pokeman, toys, games ...more!
Bears Bunnies & Country Crafts

The Jock Shop Your Sports Collectible and Equipment Shop


BACK TO BASICS Educational Tools for Parents, Teachers and KIDS!

Place a bookmark here and visit often!
MyBeauties
About Us
This page was created and is maintained by Mary Kay Barth Owner of Bears Bunnies and Country Crafts and it's affiliates.
Copyright Bears Bunnies and Country Crafts/Mybeauties 1996-2002
All Rights Reserved
Page was last up-dated: MARCH 2002
Thank you for stopping...come back soon!