BEARS BUNNIES & COUNTRY CRAFTS
Secure One-Stop Shopping - The Best Variety in on-line shopping in one convenient user friendly site...have fun and happy shopping!

Beanie Babies, Attic Treasures and More

Angels and Ivory Wreath


Birthday Party Bouquet - Fresh Florals - Click Here

Every Bunny Welcome Fence

Birdhouse Arch Free Shipping!
Celestial Wreath Give Someone the Moon and Stars !


Noah's Ark Wreath Wonderful Design for any room!

Noah's Ark Wall HangingHandpainted and wonderful - Look!
Place a bookmark here and visit often!
We Offer Several On-Line Payment Services - VISA MASTERCARD and ELECTRONIC CHECK!
Babes Winning Casino DOWNLOAD NOW - Get $30.00 Free - We Practice Safe Gaming
Click here to Visit before you download

SEE MORE PRODUCTS - CLICK HERE
---
Bears Bunnies and Country Crafts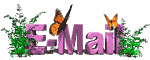 mybeauties@attbi.com
19325 Wedgewood Drive
South Bend, IN 46637
United States
This page was created and is maintained by Mary Kay Barth Owner of Bears Bunnies and Country Crafts and it's affiliates. Copyright Bears Bunnies and Country Crafts/Mybeauties 1996-2002 All Rights Reserved
WEBSITE LAST UPDATED: MARCH 2002
Thank you for stopping...come back soon!